PRICE REJECTION
---
Quick Tour
About Price Rejection
Price Rejection is a simple gap rejection technique where price opens above yesterday's high or yesterday's low and completely reverse in the first 1 hour of the trading. Rest of the day price trades below yesterday's high (Price Rejection @ High) after gap-up or yesterday's low after gap-down open(Price Rejection @ Low).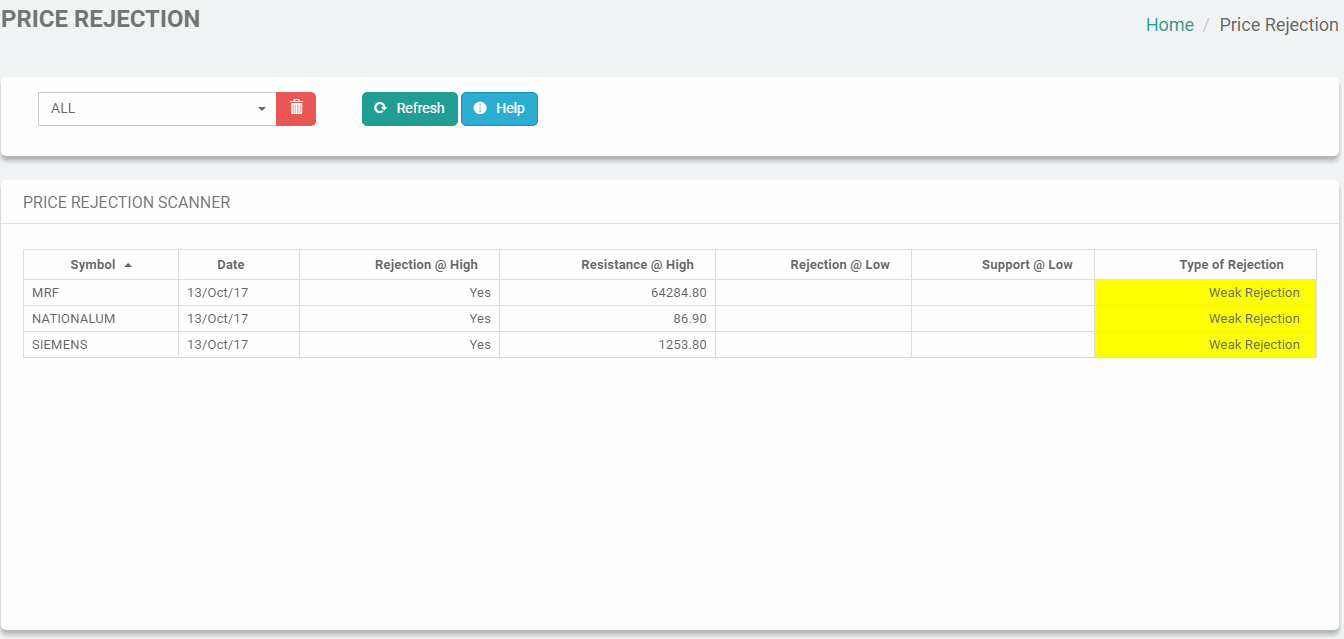 In case of Price Rejection @ High - Yesterday's High will act as a potential resistance.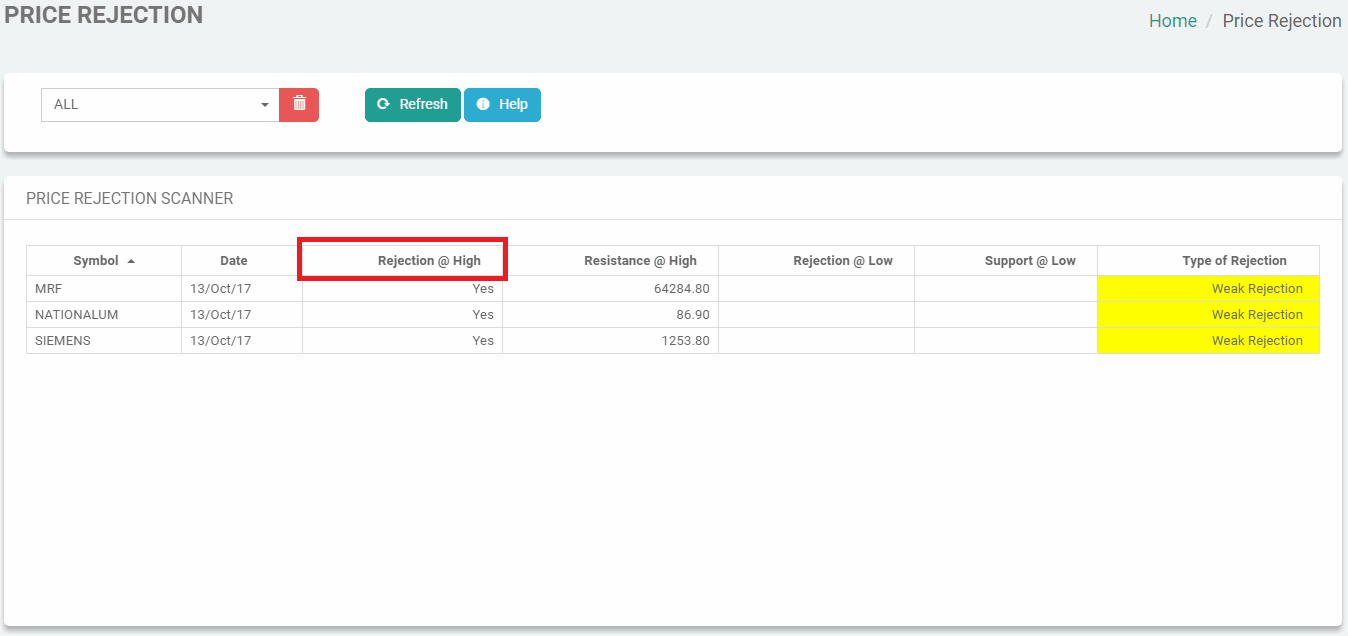 In case of Price rejection @ Low - Yesterday's Low will act as a potential support.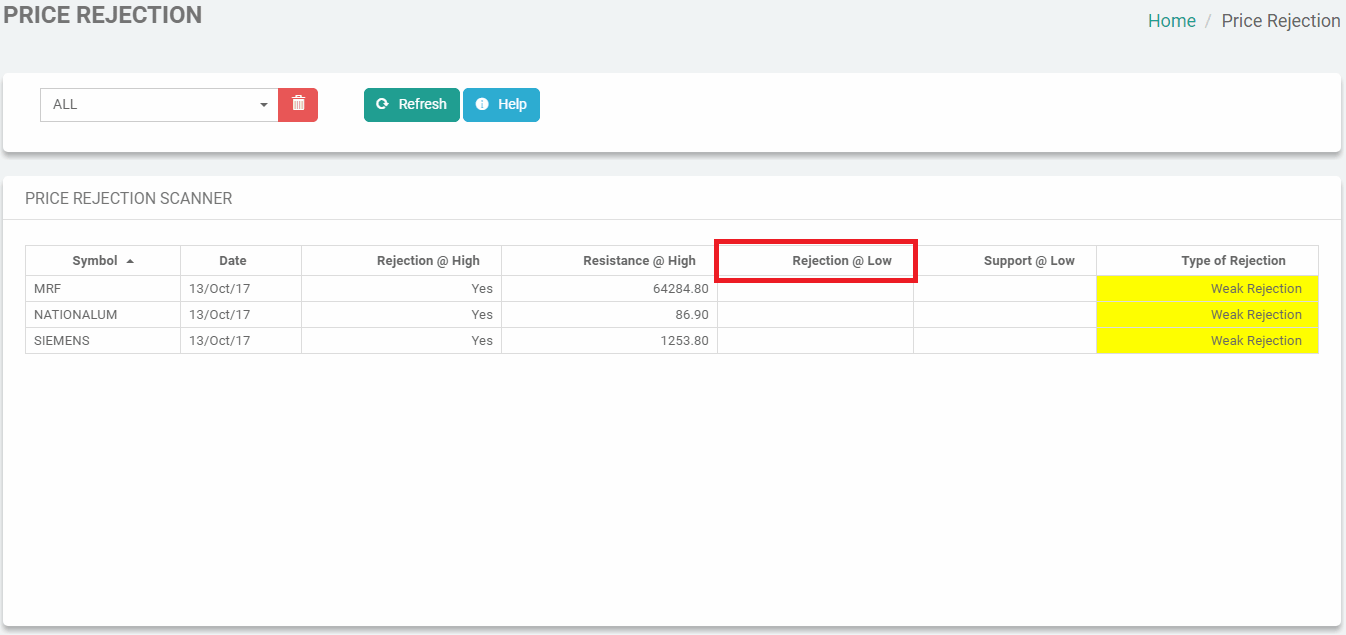 Rejection is classified as Strong Rejection or Weak Rejection based on the volume transactions in a particular trading instrument. Strong rejection implies a possible top/bottom formation with higher volume. Weak rejection happens with low volumes are likely to act as weak resistance/support levels and once can anticipate a revisit towards the levels.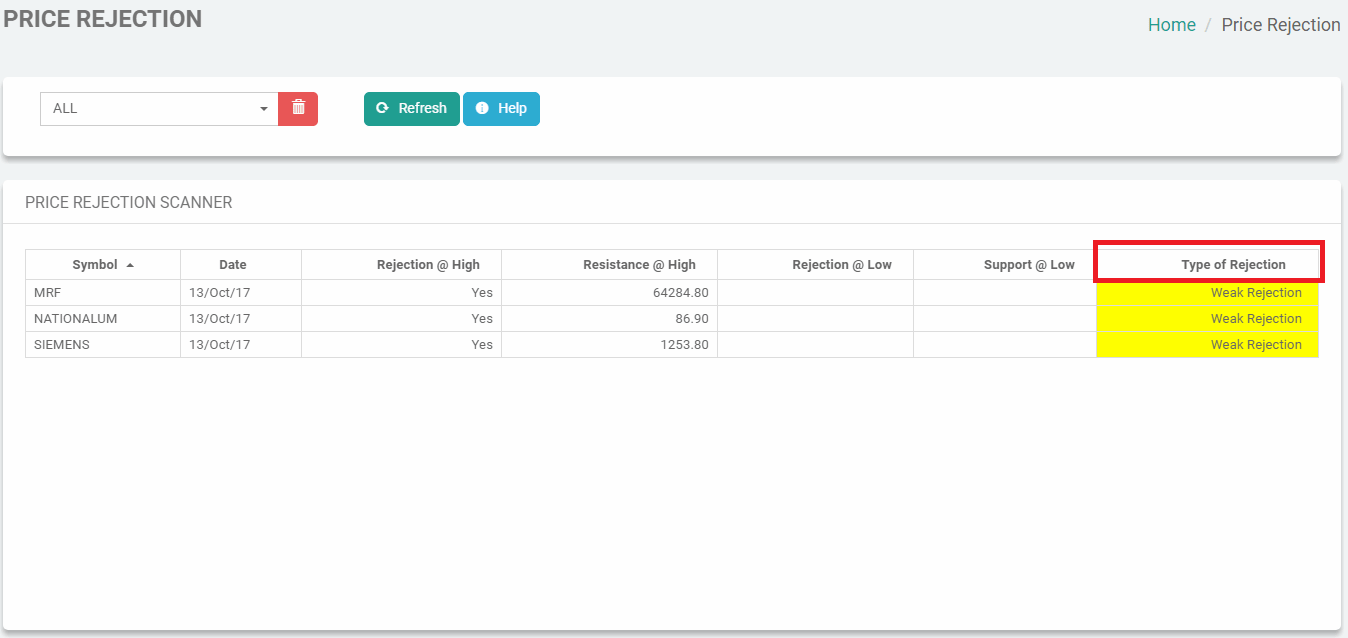 Register now for FREE